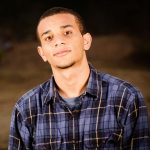 Hibiscus Children's Center Helps Youth Heal Through Mental Health Services
Treasure Coast – Hibiscus Children's Center focuses on providing Mental Health Services to children and youth in our care to help them overcome the obstacles and challenges they are facing.  Some of the issues addressed include low self-esteem, divorce and family conflict, child sexual abuse, physical abuse or neglect, drop in grades or problems concentrating in class, sudden changes in behavior, and excessive fears, phobias, anxiety, and depression.  The Hibiscus Mental Health Program is housed in our Ft. Pierce Community Office and serves the Treasure Coast and Okeechobee County.
Hibiscus Children's Center provides these services to abused children residing at the Hibiscus Children's Village in Vero Beach, Tilton Family Children's Shelter in Jensen Beach, and the Sanctuary4Kids Emergency Shelter in Port St. Lucie.  In-home counseling services are also provided throughout the Treasure Coast and Okeechobee County to serve the community with professional counseling services that focus on decreasing emotional and behavioral issues related to abuse, trauma, neglect, and mental health disorders.
At Hibiscus Children's Center, we understand that child sexual abuse is not only traumatic on the child, it impacts the entire family.  Our Sexual Abuse Treatment Program (SATP) provides specialized treatment services for children who are victims of sexual abuse, as well as for their families.  Through a combination of group, family and individual counseling for child sexual abuse survivors and their families, SATP works to reduce the trauma caused by sexual victimization.  We help families recover, working to prevent further sexual victimization while enabling families to develop healthy, non-abusive relationships.
Tommy's story (name changed to protect privacy) is an example of how Mental Health Services can transform a youth's life.   Tommy was a homeless 17 year-old teenager who had used hard drugs while living on the streets with his mom.  When she was incarcerated, Tommy was placed at the Hibiscus Children's Village.  When he arrived at the Village, he was resistant to change and did not trust anyone.  A Hibiscus Mental Health Counselor began to work closely with Tommy to help him overcome the trauma he had endured and help him build up his self-esteem.  During this process, the Counselor noticed progress and improvement in Tommy's behavior and attitude, but he did have a setback at one time and refused counseling for about a week or so.  The Counselor persevered and did not give up on Tommy and she was able to win him over again and get back into a trusting relationship with him.  Tommy completed his GED program and began setting future goals.  At times, there were set backs and resistance, but with the Counselors help, he was always able to push through the obstacles and achieve his goals. We are excited to share that Tommy has now completed his GED, has a job that offered him a full-time position, and he has enrolled in college.
Every day, we witness youth, just like Tommy, whose lives are transformed through the love, care and Mental Health Services provided by Hibiscus Children's Center.
Tommy has also begun the healing process through mending relationships with some family members that he never thought would respect or accept him.  According to Tommy, he is "feeling blessed" and smiles everyday with intentions of bettering himself.  Tommy has spent eight months in the care of Hibiscus Children's Center and is getting ready to turn 18 years old.  During his time at Hibiscus, we have been able to be the agents of change in the life of this young man and help prepare him for a successful future.  His Counselor shared, "I am so proud of Tommy because he had nothing and now has everything."  His hard work and motivation has paid off and Tommy is prepared to move forward in life and create a strong future for himself.