HIBISCUS CHILDREN'S VILLAGE


SAFETY, LOVE and HOPE FOR ABUSED YOUTH
Our Home: The Village is a 40-bed group home facility that opened its doors in May, 2004 to provide a safe haven for abused youth. The Village consists of a campus center, outdoor activity/basketball area and eight homes – 3 boys and 3 girls residences, a Career Pathways Center featuring Graphic Design & Culinary components, and an Academic Achievement Center.
Our Children: Youth, ages 13 to 17, are removed from their homes due to abuse, neglect and/or abandonment by the State.  The youth are placed at the Village for a few days, months, or sometimes, even years.  Many youth will "age out of the system" with us at age 18.
Our Staff & Volunteers: The teens are cared for by a group of caring and trained staff and assisted by loving volunteers.  The staff provide a home-like environment including chores and curfews. Volunteers enhance care by helping with homework, chaperone outings and donating household items.
Mental Health Services: Professional therapists provide on-site services to teens, specializing in the treatment of trauma-based disorders, behavioral health, and healing victims of sexual abuse. Services are provided by licensed therapists who have been professionally trained and have a true passion for working with youth.  The teens also receive psychiatric services such as medication management in conjunction with our counseling services to ensure the best outcomes.
Trauma-Informed Care: Each teen is provided with services designed to reach identified treatment goals and objectives through a trauma-informed approach utilizing the Sanctuary Model.
Medical / Dental Services: Within 72 hours of arriving at the Village, youth receive a medical assessment and the appropriate services.  A nurse is located at the Village to care for the teen's daily medical needs.  Teens also receive dental services in the community.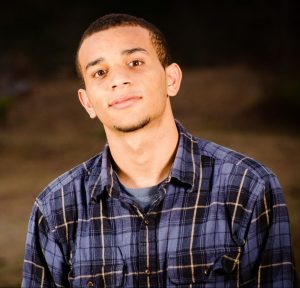 Educational Services: The youth attend public schools and are encouraged to be part of extra-curricular activities.  The Education Coordinator is the liaison with the school system.
Career Pathways to Independence Program: Youth, ages 13 – 17, participate in life skill development and career preparation training. The youth are engaged in community based internships with local businesses and agencies.
GED Services: On-site GED Services are provided for youth who do not wish to receive their diploma through a traditional school.
Graphic Design Impact Center:  On-site career development business line that will expand youth's horizons and help them help themselves through graphic design and technical skills needed for employment and adulthood.
Enriching Opportunities: The youth experience fun and educational outings and activities, including Camp Hibiscus, a ten-week summer camp.
To learn more about the Hibiscus Children's Village and to take a tour of our facilities, please contact Loreto Murray, Director of Outreach and Events, at  (772) 299-6011, ext. 313 or email: lmurray@hcc4kids.org
Volunteer:  Please contact Donna Clements at (772) 299-6011, ext. 334 or email:  dclements@hcc4kids.org.

The Village and Shelter, Hibiscus' residential facilities, provided 23,392 safe nights to our children last year.