35 Years of Volunteer & Community Support
Since 1985, when LaVaughn Tilton and her family began their quest to build "Hibiscus House", wonderful community supporters and volunteers have been with us every step of the way for 35 years.
Hibiscus Children's Center is deeply grateful to all of our volunteers and community supporters.  We could not have accomplished the mission for our precious children without each and every one of  YOU.  Thank You for your dedication and commitment to our children and for being beacons of light for children who have been abused and now have hope for a better future.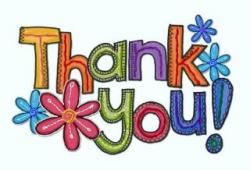 ---

VOLUNTEERS DO NOT NECESSARILY HAVE THE TIME, THEY JUST HAVE THE HEART.  – Elizabeth Andrew
Since 1985, our incredible volunteers have provided over 300,000 hours of volunteer service to our organization.  Volunteers help in all aspects of Hibiscus Children's Center, here are just a few examples …
Homework & Tutoring  •  Mentoring  •   Prepare Meals  •  Yardwork & Clean-up   •   Painting  •   Chaperone Field Trips   •   Attend Special Ceremonies  •  Rock Babies to Sleep  •  Play Catch & Football  •  Therapy Dogs  •  Fundraise  •  Special Events  •  Community Awareness  •   Advocate for Children   •  Provide Necessary Items  •  Help Decorate Children's Home  •  Provide Governance & Leadership  •  Guest speakers (financial literacy, life skills, career preparation)  •    Financial/Independent Living Mentors   •  Business Collaborative Partners  •  CULINARY component facilitator   •  Assist Customers in Thrift Store  •  Sort Donated Clothing & Items  •   Operate Cash Register  •  Much more!