Your Gifts Make a Difference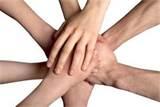 Thank you for your interest in helping Hibiscus Children's Center and the hundreds of children and families in our community who need our help.
Gifts for the children come in many forms – a monetary gift, contribution of your in-kind services, time, resource, talents and skills to name a few ….
Here are just a few ideas …
A Gift to our Annual Support Campaign, Tribute to a loved one, Stock or Legacy gift – all amounts are welcomed and greatly appreciated
Attend and/or sponsor our special fundraising events
Provide in-kind services such as cleaning, landscaping, printing, pest control & many more services
Donation of a car (please contact us for more information)
Join the Guild in Martin, Indian River or St. Lucie County
Stuff envelopes for mailings
Join a fundraiser committee – decorating, promotions, sponsorships, to name just a few
Share your professional expertise in marketing, public relations, fundraising, and more
Rock babies to sleep
Tutor children in math, science and other studies
Chaperone on children's outings
Read to the children
Cook for the children
Sort clothing and donations at the Hibiscus Thrift Store
Leave A Legacy by remembering Hibiscus Children's Center in your estate plan.
If you would like more infromation about Planned Giving, please contact us.
* Hibiscus Children's Center is 501(c)(3) non-profit organization serving the Treasure Coast and licensed in the State of Florida.
Contact us today to learn more how you can help at (800) 403-9311 or click here for our "contact page".