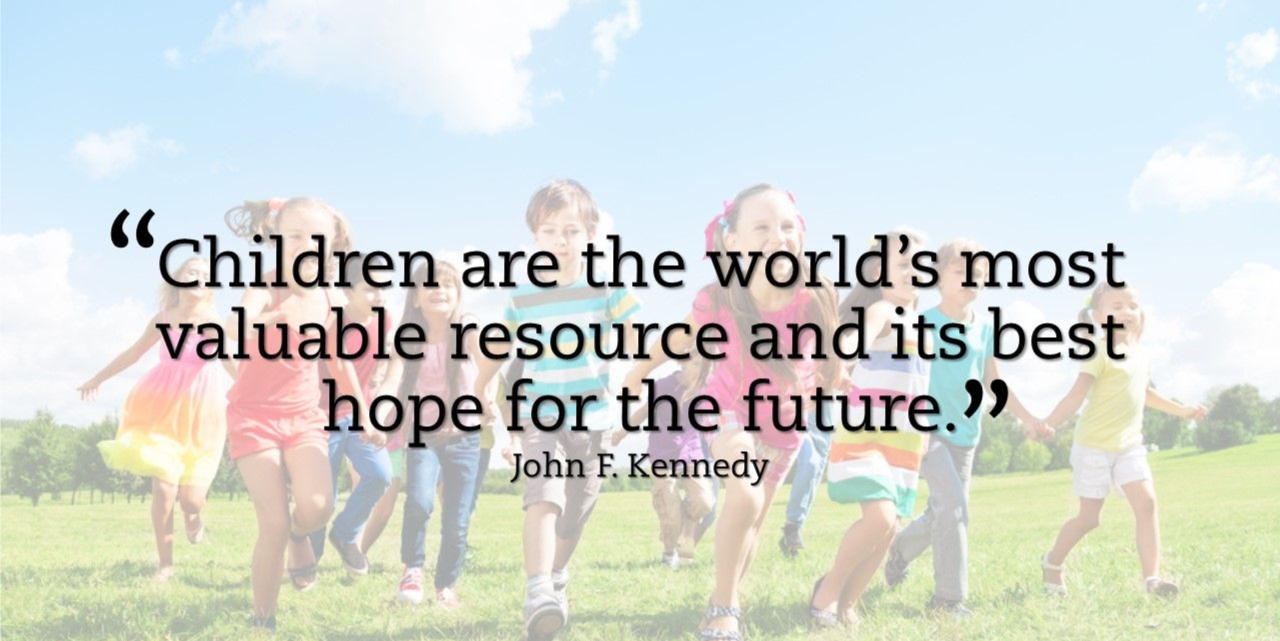 Hibiscus Children's Center
Celebrating 35 Years of Saving Children
1985 – 2020

Message from Matt Markley, CEO/President
"Welcome to Hibiscus Children's Center's 35th Anniversary Celebration. We are excited to share the journey that began with LaVaughn Tilton's vision of a safer community for children. Her passion and dedication laid the foundation for an organization that has provided critical 24/7 care to more than 3,000 abused, neglected or abandoned children. We are grateful to the thousands of volunteers, supporters, staff and community partners who have joined us in this important endeavor for over three decades. Each one of you has played a vital role in helping change a child's life. As an agency, our strength is grounded in our employees, on the front lines every day, dedicated to providing the best possible environment for children to heal, feel safe and imagine a better life —"every child, every day for a better tomorrow".



Hibiscus Children's Center is excited to share some highlights of our 35 year journey of saving children.  

Hibiscus Children's Center honors the vision of our Founder LaVaughn Tilton, who believed that all children should grow up in a safe and loving home, free from abuse and neglect. Her dream and determination for a safer and kinder tomorrow for children catapulted Hibiscus Children's Center into the forefront of child welfare services 35 years ago. Since opening our doors, Hibiscus has been a safe haven for more than 3,000 abused, abandoned and neglected children. Our children have received over 400,000 safe nights where they have felt protected, loved and worthwhile. 
Today, over 200 children are provided life-changing services annually at the Tilton Family Children's Shelter in Jensen Beach and Hibiscus Village in Vero Beach. In addition to ensuring the children's safety and well-being, critical services include medical and educational along with professional mental health counseling to help children heal from trauma. Child abuse comes in many forms, including physical, mental, emotional, sexual, neglect and/or abandonment. Hibiscus offers specialized therapy to treat victims of sexual abuse or youth that have been identified as targets of human trafficking.  Clinicians who are certified in the Sexual Abuse Treatment Program receive specialized annual training and are certified through the Florida Department of Health. Statistics show about one in 10 children will be sexually abused before their 18th birthday.  One of the key elements to help address the trauma experienced by abuse victims is through trauma-informed care. Hibiscus utilizes the Sanctuary Model, which is a trauma-informed organizational change model.  Our community outreach programs are working with families to provide prevention and intervention services.  Supporting Families in Crisis provides voluntary prevention services in St. Lucie County, SafeCare Program provides parent education services to families in St. Lucie and Indian River Counties, and Parents As Teachers is a parent education home-visiting program serving Okeechobee County families.  
Hibiscus Children's Center is deeply grateful to our wonderful supporters who have helped to make 35 years of accomplishments possible to improve our children's lives and futures.  Click on the links below to learn more about our 35 year journey!