HIBISCUS TREASURE HOUSE THRIFT STORE
The Thrift Store is temporarily closed due to the Coronavirus Pandemic.
Please check our Facebook page for updates.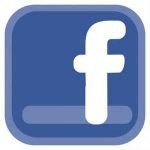 During this challenging time, the Hibiscus Children's Center Leadership Team has a proactive plan in place and has been closely
monitoring the CDC and government guidelines pertaining to the Coronavirus.
Please know our children are our top priority and Hibiscus Children's  Center is following all recommended protocols to ensure the safety
and health of our children and staff.
To Volunteer:  Please contact Stephanie Taylor at STaylor@hcc4kids.org or (772) 334-9311, ext. 110
Treasure House Manager:  Neil Poirier at thriftstore@hcc4kids.org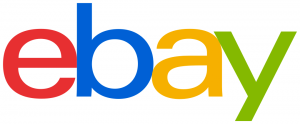 Shop Hibiscus Treasure House on EBAY and support the children!  

An integral part of Hibiscus Children's Center's ability to serve the Treasure Coast is the Hibiscus Treasure House Thrift Store. The Thrift Store is located at the base of the Roosevelt Bridge.  It provides thousands of gently used items for sale to the public. You can find nearly anything at the Thrift Store from electronics to books and clothing to home furnishings and toys to jewelry.  Our 5,000 square foot store is overflowing with items for purchase.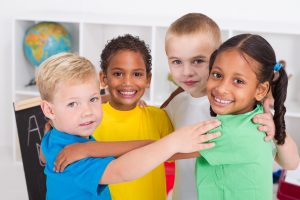 Best of all – all the proceeds support the programs and services provided by Hibiscus to abused, neglected and abandoned children across the Treasure Coast.
The Thrift Store also helps supply the Hibiscus Children's Center's residential facilities with clothing, baby items, furniture, toys, games, movies and anything else that the children in our care may need on a daily basis.  Families served by Hibiscus' programs are able to receive vouchers for the Thrift Store to meet their needs as well. The Thrift Store even helps children turning 18 who are moving out of the foster care system or a residential facility by supplying them with items they will need for their new living arrangements.
We also need your donations!  Please donate your gently used clothing, furniture, household goods and more.
Hibiscus truck available for pick-up of large donated items – Call us at (772) 692-5730.
HOURS OF OPERATION
Stop in to browse, shop or donate goods:
Monday
9:30AM to 5:00PM
Tuesday, Wednesday, Thursday & Friday
9:30AM to 6:00PM
Saturday
9:30AM to 5:00PM
WEEKLY FEATURED SALES – 20% Off:
Wednesday
Men's Day
Thursday
Senior Day
Saturday
Student/Teacher Day