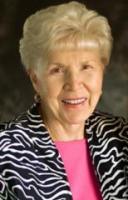 LaVaughn Tilton, Hibiscus Founder and Chair Emerita, Hibiscus Board of Directors
About Hibiscus Children's Center
Hibiscus Children's Center's Mission
To maintain a safe shelter for children who are abused, abandoned and neglected by providing prevention, early intervention, and advocacy in quality residential, assessment and recovery programs.
Sheltering Children, Strengthening Families and Nurturing Futures
Hibiscus Children's Center has been saving children's lives for over three decades.  We have been providing a safe haven to children removed from their homes due to abuse, abandonment or neglect at the Hibiscus Tilton Family Shelter in Jensen Beach and Hibiscus Village in Vero Beach. Since opening its doors, Hibiscus Children's Center has provided over 400,000 nights of safety to abused, abandoned and neglected children and youth.
Under the auspices of the Florida Department of Children and Families (DCF) and its regional administrator, Communities Connected for Kids, Hibiscus Children's Center serves children and families throughout the 19th Circuit District – Martin, Indian River, St. Lucie and Okeechobee Counties in Florida.
Children and teens sheltered by Hibiscus are provided therapeutic counseling, their medical needs are met, and they are afforded scholastic, career development and life skills support.  Literacy, educational pursuits and the instilling of a love of learning are integrated into all phases of staff-client interactions.
In addition, Hibiscus children and teens are given opportunities to experience – many for the first time – life's little treasures. Treasures most children take for granted, like being read to at bedtime, celebrating birthdays and expressing themselves with paper and crayons.  Children go on outings, are introduced to the arts and participate in school extracurricular activities.  But, most importantly, they are shown love, nurturing and caring.
They are defined not by what happened yesterday, but rather by the hope of what comes tomorrow.
We strengthen families through the Hibiscus Community Services and Mental Health Programs.  Collectively, these programs and services are the mainstay of efforts to mitigate the potential of child abuse and alleviate stress and turmoil in the lives of at-risk children and families.
Hibiscus Community Outreach Services, housed in our Ft. Pierce office, include children and family mental health services and sexual abuse therapy. Depending on circumstances, children and families are treated and counseled either in their homes, at the Hibiscus Office or in a mutually convenient location.
We nurture the future of teens through the innovative Career Pathways to Independence Program where we are equipping teens with career training and tools necessary to progress to healthy, happy, caring productive adults.  The Graphic Design Impact Center and Culinary Program are an on-site career development programs for youth that teach them marketable skills.  Literacy assessments and one-on-one remedial reading sessions are provided for all children in our care. School liaisons monitor academic progress. Onsite libraries guarantee that children have the reading material they need and enjoy. Cultural event outings open doors to new experiences. Homework help and tutoring urge children to excel and give them the praise they deserve when goals are reached.
Please visit all the various sections of our site to learn more about specific programs and services.  Call us today to talk to a professional staff member – we welcome the opportunity to share the mission of Hibiscus Children's Center with you and how together, we can continue impacting the lives of children in our community and give them a much brighter future.
If you need assistance through our Supporting Families in Crisis Program – St. Lucie County: (772) 340-5750, ext. 422
Or call us for more information in:
Indian River County at  (772) 978-9313
Martin County at  (772) 334-9311
St. Lucie County (772) 340-5750
Hibiscus Affiliations
Hibiscus is fully accredited by the Council on Accreditation (COA).
Speaking Opportunities
We would love the opportunity to speak to your civic, fraternal, church, business, organization or group of friends and share the mission of Hibiscus Children's Center.
Call Michelle King, Chief Development Officer
at (561) 452-5791 or via email:  MKing@hcc4kids.org