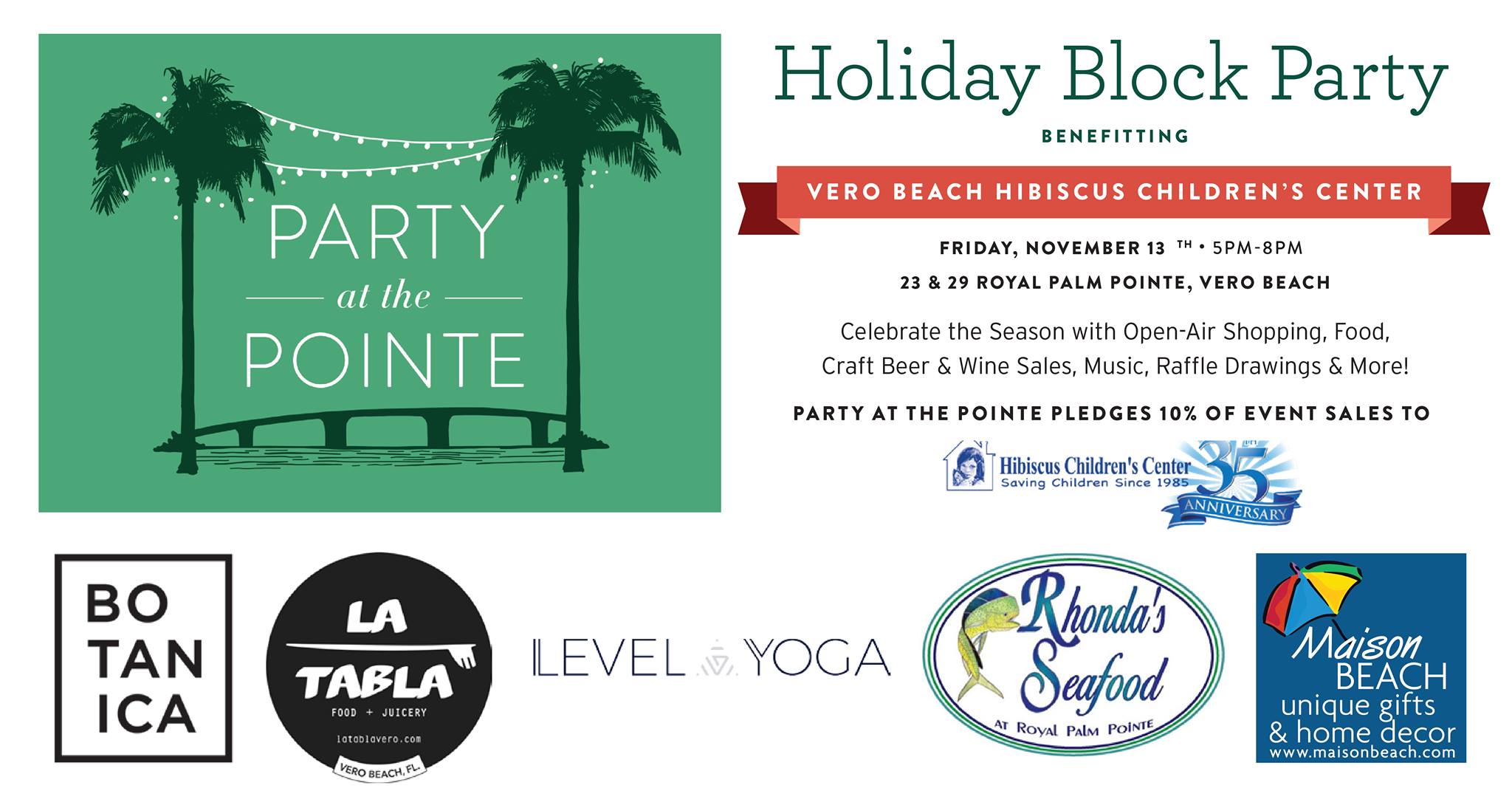 ---
"Party at the Pointe" Event to benefit
Hibiscus Children's Center
Visit us on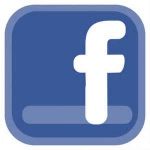 Indian River County – Come out and join the "Party at the Pointe" on November 13th from 5pm-8pm and support youth in our community.  The holiday themed outdoor Block Party will be held in front of 23 & 29 Royal Palm Pointe in Vero Beach and partygoers will enjoy music, food, beer, wine and shopping.  The participating stores are Maison Beach, Rhonda's Seafood, Level Yoga, La Tabla and Botanica.  Darcy Dunbar, owner of Maison Beach, is spearheading this special event that will allow for a fun evening outdoors where social distancing will be observed.
Hibiscus Children's Center is grateful to be the recipient of 10% of the proceeds for this first-time event.  Like many other non-profits, this is a challenging time where we have had to cancel all our fundraising events due to the Covid-19 pandemic.   This is a wonderful way for our community to come together and take care of those in need while kicking off exciting holiday shopping!  Hibiscus Children's Center volunteers will be on hand to serve and help out during the evening.
Hibiscus Children's Center thanks everyone who will be participating in the Block Party for supporting our youth.  The funds raised will directly benefit the teens who live at the Hibiscus Village in Vero Beach.  While in our care, the youth receive career preparation and training services along with a focus on educational and literacy services.  In addition, the teens receive professional mental health counseling and trauma-informed care to assist them in the healing process.
For more information about Hibiscus and how you can get involved to help youth, please visit us at HibiscusChildrensCenter.org or call is at (772) 299-6011.   For more information about the Block Party, please call Darcy Dunbar 772-492-0383 or via email at:  MaisonBeachVB@gmail.com