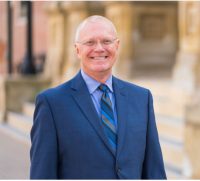 PRESS RELEASE – Treasure Coast, March 15, 2018
MATT MARKLEY TO BE CEO OF HIBISCUS CHILDREN'S CENTER
Hibiscus Children's Center is pleased to announce that Matthew (Matt) D. Markley will become President/Chief Executive Officer effective June 1, 2018.  In his role, Matt will lead the organization that has provided life-changing services to abused children on the Treasure Coast and Okeechobee County for over 30 years.  Matt will succeed Paul D. Sexton, who announced his plan to retire last October. 
Matt has served as Executive Director of the Scioto Paint Valley Mental Health Center (SPVMHC) (Chillicothe, OH) since 2009, an $11 million comprehensive community mental health center that operates seven clinics in five counties and offers a continuum of mental health, substance abuse, crisis intervention and integrated primary care services for adults and children.  At SPVMHC, Matt is credited with stabilizing the agency and returning it to profitability and leading the introduction of programs designed to meet the region's evolving mental health needs.  Prior to this, Matt was Executive Director of the Paint Valley Alcohol, Drug Addiction & Mental Health Services Board (ADAMH) and Executive Director of the Marion/Crawford ADAMH Board, spending twelve years at each location.  Matt also served eight years on the Chillicothe City Schools Board of Education.  He is a graduate of The Ohio State University and holds a Master's Degree in Health Services Administration from Central Michigan University. 
As a certified behavioral healthcare executive (CBHE) with over 35 years of experience, Matt brings expertise and vast knowledge of mental health services to Hibiscus.  Matt shared, "I have spent my entire career in community mental health and consider it a calling.  It is evident that Hibiscus has great momentum, and I look forward to joining and working with the team at Hibiscus as we strengthen and expand programs aimed at providing opportunities and hope to the children in our care."  Matt is a proponent of trauma-informed care, which is a vital element of Sanctuary Model services that form the foundation of Hibiscus' residential and community outreach programs.  Matt and his wife Karen, a registered psychiatric nurse, have two grown sons. 
Since announcing his intention to retire, Paul Sexton, CEO, has worked closely with the Hibiscus staff and Board to deliver key performance objectives as well as plans that assure a smooth, effective transition with our new CEO.  Paul has already begun a partnership with Matt that will continue through early summer to facilitate Matt's introduction to Hibiscus' staff, programs and community; and emphasized "Matt is clearly the right person, at precisely the right time, to continue Hibiscus Children's Center's legacy of service for abused, abandoned and neglected children and I wish him well as he passionately leads the organization into a bright future."
The Board expresses its admiration and appreciation to Paul for his dedication and steadfast commitment to improve the lives of abused and traumatized children and the significant impact he has had on their lives and in giving them hope.  During his tenure, Paul has been a mission-focused transformational leader and ambassador for Hibiscus.  His leadership brought stability and built momentum.  He developed and strengthened the leadership team, oversaw the introduction of wide ranging programs that expand and enhance critical services to our children, directed a critical financial turnaround and restored confidence within the community.  Moreover, under Paul's guidance Hibiscus expanded its residential programs into St. Lucie and Broward Counties; initiated major campaigns to renovate and fortify the Jensen Beach Shelter and Vero Beach Village; and implemented the Graphic Design Impact Center at the Village, Hibiscus' first major social innovation program. 
We ask the community to join in welcoming Matt and Karen to the Treasure Coast as we look forward to a bright and strong future for Hibiscus and to providing opportunities and hope to the abused and traumatized children and the families in crisis within our community who receive our care.