Hibiscus Children's Center Indian River Gala
Cirque D' Elegance … A Night of Wonders!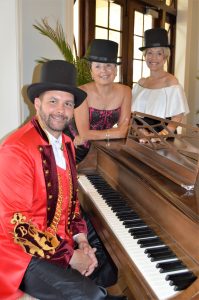 Join Event Chairs Mackie Duch & Roni Fuster for an exciting evening led by our
Ringmaster Jacob Craig, Director of Music & Arts at First Presbyterian Church.
Weaving a tapestry of artistry, surrealism and theatrical elegance.
For more information, please contact us at:
(772) 299-6011, ext. 313 or LMurray@hcc4kids.org