HIBISCUS CHILDREN'S CENTER COVID-19 UPDATES
During this challenging time, the Hibiscus Children's Center Leadership Team has a proactive plan in place and has been closely monitoring the CDC and government guidelines pertaining to the Coronavirus Pandemic (COVID-19).  Please know our children are our top priority and Hibiscus Children's Center is following all recommended protocols to ensure the safety and health of our children.



Please view our videos below and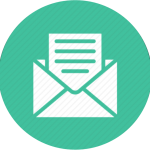 read agency newsletters here.
---
Matt Markley, Hibiscus CEO
Matt shares his candid thoughts and encouragement about the pandemic and how Hibiscus is ensuring our staff and children are safe. (April 2020) 
Stephanie Taylor, Hibiscus Shelter
CEO Matt Markley interviews Stephanie Taylor,
Volunteer/Activity Coordinator at the Hibiscus Shelter
Nicole Beckford-Henry, Hibiscus Shelter
CEO Matt Markley interviews Nicole Beckford-Henry, Asst. Director of Shelter Operations
Amanda Riedel, Supervisor, PAT Program
Amanda shares how the Parents as Teachers Program is helping children & families in the Okeechobee community.  
Will Malone, SFC Family Advocate
Will shares how Supporting Families in Crisis, a voluntary prevention program, is helping children & families in the St. Lucie community.  
Rey Navarro, Director of Village Operations
Rey interviews several Hibiscus Village staff to discuss how the youth are doing during the pandemic.  
Mental Health Services
Caroline Vinyard, COO, is joined by Lacey Buxton, Director of Outpatient Services/Sexual Abuse Treatment Program Coordinator, and Susan Murphy, Director of Residential Clinical Services, to discuss the professional mental health services provided to our children in the Shelter and Village, as well as to the community. 
Children's Services Council SLC Interview
Listen to interview
Will Malone, Supporting Families in Crisis (SFC) Family Advocate, was recently interviewed by Children's Services Council of St. Lucie County about helping families in the St. Lucie Community. SFC is Hibiscus Children's Center's volunteer prevention program helping families in crisis.
If you would like more information about how we're helping children or how you can get involved, please contact Michelle King, Chief Development Officer, at (cell) 561-452-5791.
If you would like to help the children during this challenging time, please donate.  Thank you!