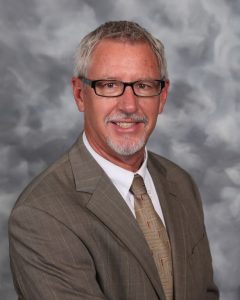 Paul D. Sexton
President & CEO
(772) 340-5750, ext. 101
HIBISCUS CHILDREN'S CENTER
Paul Sexton oversees Hibiscus Children's Center, the organization that has provided life-changing services to abused children on the Treasure Coast and Okeechobee County for over 30 years.  Prior to joining Hibiscus, Paul was Chief Executive Officer of a free-standing psychiatric hospital that provided comprehensive mental health services for adolescents and adults in Littleton, Colorado.  His experience in the non-profit sector included serving as the Deputy Chief Executive Officer for a large, socially innovative community mental health organization that provided comprehensive mental health and vocational services for at-risk children, youth, and adults.
Paul's professional career includes numerous executive assignments in the public, non-profit and government sectors including Chief Operations Officer and Senior Vice President for entrepreneurial businesses, as well as Vice President of Human Resources and Information Technology in public and human service organizations.  Paul's government experience culminated in a distinguished 20-year career in the U.S. Air Force. His military career spanned numerous domestic and international locations including Hawaii, Japan, Korea, Philippines, Australia, and New Zealand. Paul's diverse background in Behavioral Healthcare and entrepreneurial business operations make him ideally suited to merge social mission with competitive business strategies to achieve social change and build healthier communities.
Paul is published in Behavioral Health Tomorrow and his work with military families has been covered in the New York Times, Time Magazine, and the Denver Post.  On numerous occasions, he has presented to and met with prominent political leaders in Washington D.C. regarding Behavioral Healthcare initiatives and Military Veteran issues.  Paul holds a Master's Degree in Business Administration and undergraduate degrees in Organizational Development and Human Resources Administration.
HIBISCUS CHILDREN'S CENTER
Operations & Administrative Leadership Team
Development Leadership Team