TILTON FAMILY CHILDREN'S SHELTER

PROVIDING SAFETY, LOVE AND HOPE FOR ABUSED CHILDREN
Our Home:  The Shelter is a 36-bed emergency shelter that opened its doors in October 1989, to provide a safe haven for abused children. The Shelter is located in Jensen Beach.
Our Children:  Children, ages birth to 15, are removed from their homes due to abuse, neglect and/or abandonment by the State.  The children are placed at the Shelter for a few days, months, or sometimes, even years.  Children over the age of 12 years can be admitted if they are part of a sibling group with younger children.
Our Staff & Volunteers: The children are cared for by a group of caring and trained staff and assisted by loving volunteers. The staff provide 24-hour awake supervision.  Volunteers enhance care by helping with meals, tutoring, rocking babies, laundry and much more.
Mental Health Services: Professional therapists provide on-site services to children, specializing in the treatment of trauma-based disorders, behavioral health, infant mental health, and healing victims of sexual abuse. Services are provided by licensed therapists that have been professionally trained and have a true passion for working with children. The children also receive psychiatric services such as medication management in conjunction with our counseling services to ensure the best outcomes.
Trauma-Informed Care: Each child is provided with services designed to reach identified treatment goals and objectives through a trauma-informed approach utilizing the Sanctuary Model.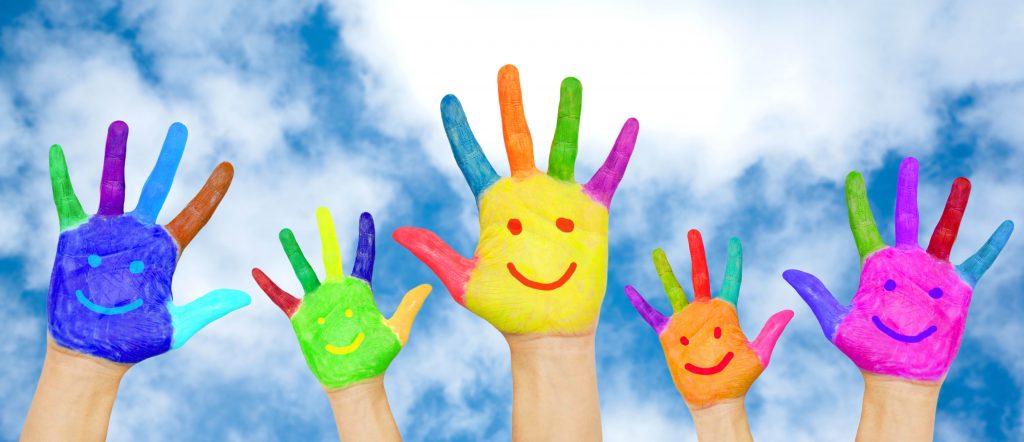 Medical / Dental Services: Within 72 hours of arriving at the Shelter, children receive a medical assessment and the appropriate services.  Medical office staff, located at the Shelter, care for the children's daily medical needs.  Children also receive dental services in the community.
Educational Services: The children attend public schools and are encouraged to be part of extra-curricular activities.  The Education Coordinator is the liaison with the school counselor and Shelter staff/therapists.  After-school tutoring is provided byvolunteers and staff.
Literacy Program: Provides individualized assistance to children whose traumatic experiences have virtually halted the educational process.  The Literacy Coordinator assesses each child and determines his/her academic level.  This program helps to foster a love for reading and provide a fundamental foundation for education.
Enriching Opportunities: The children experience fun and educational outings and activities, including Camp Hibiscus, a ten-week summer camp.
Volunteer:  Please contact Stephanie Taylor, Activities/Volunteer Coordinator, at (772) 334-9311, ext 110 or staylor@hcc4kids.org
Shelter Tour or to Donate:  Please contact Lori Swift, Director of Special Events & Outreach, at (772) 334-9311, ext. 404 or lswift@hcc4kids.org
THE SHELTER MAKEOVER
Read about our project updates here:  Shelter Makeover Newsletter
When the Hibiscus Shelter opened its doors 30 years ago, it was based on a singular belief that all children should be safe from abuse, abandonment, or neglect. Today, we've sheltered and cared for tens of thousands of hurting children, provided them with life-changing services, and helped them foster dreams of hope for a brighter future.  The Makeover Campaign addresses all of the critical issues that 30 years of experience serving abused, neglected and abandoned children has shown us.  
After 30-years of tucking children into bed, preparing over 1 million meals, and doing thousands of loads of laundry, the Shelter facility is tired and in dire need of renovation. We're excited that our children will benefit most from the innovative enhancements which includes a 1,500 sq. ft. cafeteria, a new commercial kitchen and a new laundry facility with a long-needed prep area for our wonderful volunteers. The renovation project significantly improves our ability to provide enhanced therapeutic interventions, achieve increased efficiency, and benefit from cost-saving equipment and upgraded technology that will improve our children's educational needs and promote future opportunities.  Our goal is to provide these vulnerable children with the highest level of care that meets the specific needs of at-risk and sexually abused children.  Other expanded services include new treatment rooms to help traumatized children begin their path to healing and expanded opportunities for play therapy, including a therapeutic exercise trail and playground that will help to improve our children's overall well-being.  As you can tell, we are very excited that our Shelter Makeover will provide a solution to all the issues that abused children tragically face and it is our hope that you will be an integral part of this exciting initiative.