SANCTUARY4KIDS EMERGENCY SHELTER
Thank you to the GUARDIANS FOR NEW FUTURES for generously donating and furnishing the Sanctuary4Kids Emergency Shelter.

Our Home: Sanctuary4Kids is a 6-bed licensed emergency shelter that opened in April, 2017.  The home has 3 bedrooms, a quiet room, an outdoor play area, and is filled with welcoming toys, games, stuffed animals and books for the children.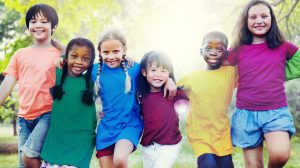 Our Children: Children, ages birth to 17, are removed from their homes due to abuse, neglect and/or abandonment by the State.  The children are placed at the Sanctuary House to ensure they are safe, cared for and receive therapeutic counseling to help minimize their trauma.
Our Staff & Volunteers: The children are cared for by a group of screened, qualified and trained staff, as well as volunteers to provide trauma-informed care to our children.
Our Program: There are times when children are removed from their homes and need a temporary home until they can find the best placement.  Sanctuary4Kids will serve as a "soft landing" so the children are cared for in a safe and welcoming environment and not re-traumatized during the process of removing them from their homes.
Trauma Informed Care: Hibiscus Children's Center provides each child in our programs with services designed to reach identified treatment goals and objectives through a trauma-informed approach utilizing the Sanctuary Model.
Our Community: Although Sanctuary4Kids Emergency Shelter is located in Port St. Lucie, the home servers abused, abandoned and neglected children from the entire Treasure Coast and Okeechobee County.  70% of the children and families served by all of Hibiscus Children's Center's programs originate from St. Lucie County.